Online Language Lessons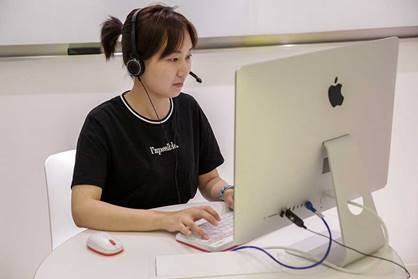 Learn a language from the comfort of your home or workplace and benefit from no unnecessary travel costs. Improve the standard of your language either in one of our popular open group classes, a bespoke private group class or a personalised 1-2-1 course. All our learning programmes are managed by experienced and qualified teaching professionals based in our British Council-accredited language school in the UK. All you need is a quiet room, a PC, laptop, tablet or phone with a camera and microphone, and a good internet connection.
Our lessons are delivered via ZOOM which is free and easy to download here: ZOOM DOWNLOAD
Free Language Level Assessment
A member of our Academic Team will determine your language level after a complimentary 10-15 minute assessment. This allows us to place you in the most appropriate class level. For private groups and 1-2-1 lessons, a Needs Analysis is also completed beforehand, enabling us to produce a programme of work appropriate to your requirements.